The Crossley & Coleman Group LLC

Interested in learning more about fund raising?


The Crossley & Coleman Group LLC Fund Raiser Products

Thank you for stopping by our Youth Programs Page.  As a part of the yearly fund raising for the summer youth and scholarship programs, The Crossley & Coleman Group LLC Companies are selling these items shown below. The cost is $5.00 per bag (shipping cost $2.50 per bag), with 100% of the proceeds going to the youth programs. 

1. You can order Via email:

     Info@ccbustransporters.com 

2. Mail: PO Box 14591, Richmond Va 23221

3. Phone: 1-844-499-3200

4. Fax: 732-947-9700 opt# 4

5. Online: www.ccbustransporters.com or by clicking the "CONTACT US" tab

With each order you will receive a pen and note pad with company logo. Thank you for your continued support of our youth programs.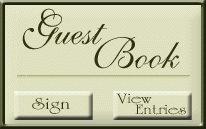 Fun during summer youth camps and outings

For more information on our yearly youth summer camp and scholarship fund raisers contact us at info@ccbustransporters.com or 1-844-499-3200. We accept donations via mail at PO Box 14591, Richmond, VA 23221 - Payable to:  The Crossley & Coleman Group LLC - Youth Programs

3600 W. Broad St.  Ste 206,  Richmond VA 23230

Winchester and Clark County Kentucky, however Toniya has taken her message "on the road" to help other communities across Kentucky and in other states to feed their hungry children.

The NCLH initiative encourages individuals to collect and donate food and other donations for the purpose of providing for hungry children in the community, through local food banks and through school backpack programs, so that no child is left hungry. The initiative serves to bring attention to the problem of local hunger in communities, serves to educate people about childhood hunger, and through events and appearances by Toni, encourages communities to donate food and raise donations to "end childhood hunger, one child at a time".


CC​GRP RVA LLC Companies and OH365 have partnered to help bring about change in the inner cities of Washington DC, Virginia and North Carolina by sponsoring, with generous contributions, one and multi day tours to HBCU schools.  This program will allow youth in the inner cities to experience what higher education has to offer if they pursue their long term goals.  It's a blessing to educate one, than to educate none!

Thank you in advace for your donations and support.

CCGRP RVA LLC Companies & OH365

Richmond, Virginia

CLICK ON THE TAB BLOW TO DONATE YOUR CONTRIBUTIONS